Posterhanger SIMPLE pl-09
Poster suspension made of metal. Here we are the professionals with a lot of experience!
On our own plants, we can present your posters in various sizes, materials and designs.
The Posterhanger SIMPLE pl-09 is recommended for long runs and long reach.
The bar is attached by us. You send us your prints, posters, fabric banners or decorative banners and receive them ready-made and ready.
A film coating (PP) can be additionally applied to the paper prints.
The printed posters can be placed in a presentation sleeve.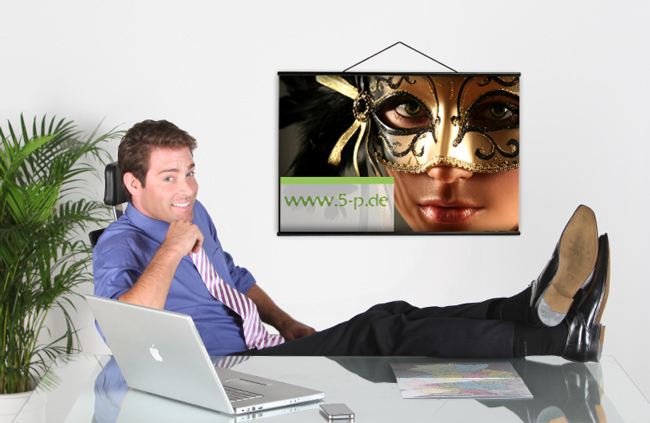 We supply the metal reinforcement in different colors.
AVAILABLE IN:
For a successful conclusion: We deliver the plastic end caps in matching colors.
AVAILABLE IN:
Our cords are also available in three different colors. Depending on the bar, we will adjust your cord according to your personal color preference.
AVAILABLE IN: